"Watch. Create. Shine."
Create Storytelling Images and Visual Branding
Workshops and Insights for Creatives and Healers
and ALL Solo/Entrepreneurs
Magically Transform Your Life, Business, Art, Hobby or Cause with Art and Digital Tools
@Dreaming Big Academy
Hi and welcome to "DreamingBig.Academy"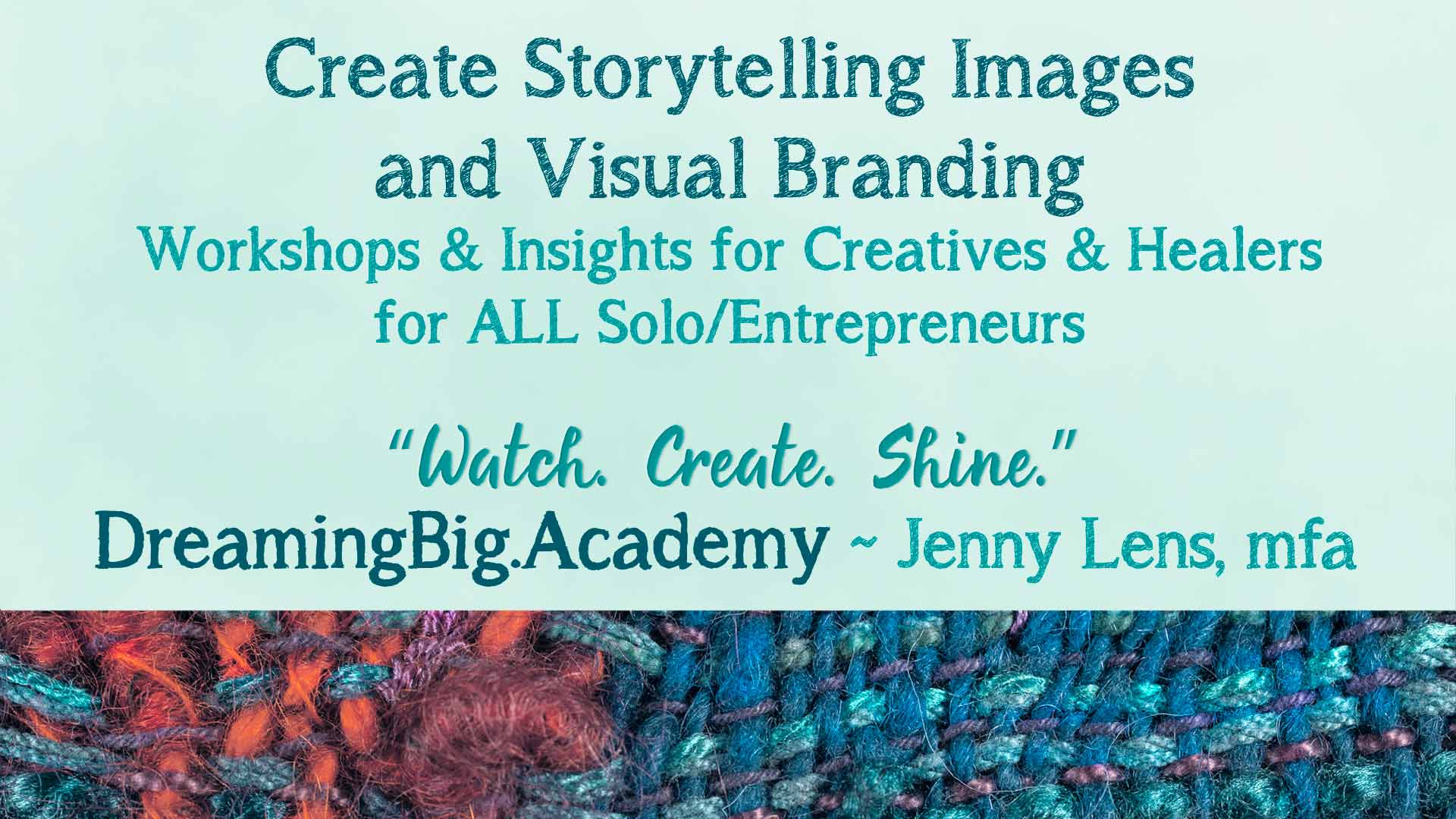 Wanna learn more enjoyable, marketable skills and concepts than when I taught at top colleges?
Gain great insights and confidence for a fraction of the cost, no SAT, no tests, no grades and best of all, no bribery
Ever wish you could learn from a creative with tech skills?
Watch over the shoulder, and inside the heart and mind of an accomplished, educated techie artist, photographer and experienced teacher
Do you wish you had more confidence and enthusiasm for the challenges of using tech and developing your creativity?
Join me as I find humor and meaning in this crazy, wonderful world of art and digital tools
Attract and grow your tribe with compelling, engaging storytelling, branding visual images
Gain Essential Creative and Digital Skills
Joyfully empower your Branding, Marketing and Social Media Online Experience
You'll find inspiring, energetic, bold, imaginative training, articles and more for all Solopreneurs or Entrepreneurs (everyone, not only visual artists)
I created my signature program, "Watch. Create. Shine." specifically to address so many issues people struggle with online or ask me directly.